As the new annual in my garden Lobelia erinus got honored place in first pictures of this May Garden Bloggers' Bloom Day.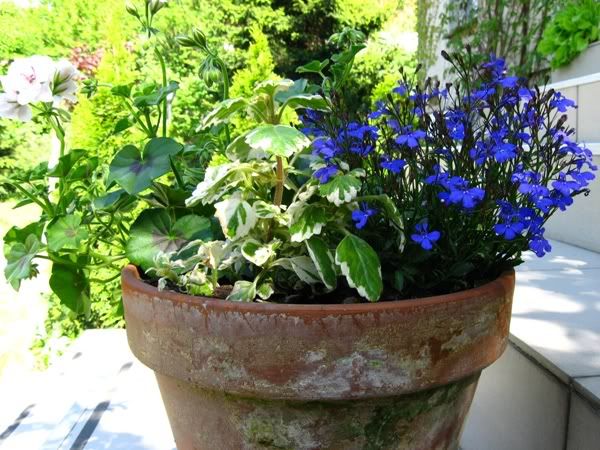 They are planted few days ago - Lobelia sharing the pot with pelargonium and plectranthus.
Ajuga reptans and white Iberis sempervirens.
I wanted to show this very persistent Ajuga reptans - see, there is almost no soil.
Anemone.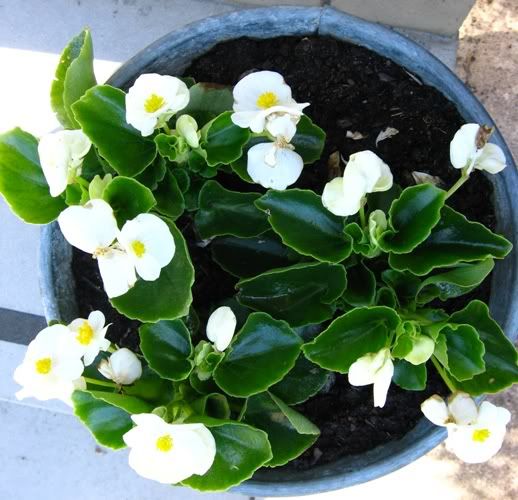 Wax begonia also planted few days ago.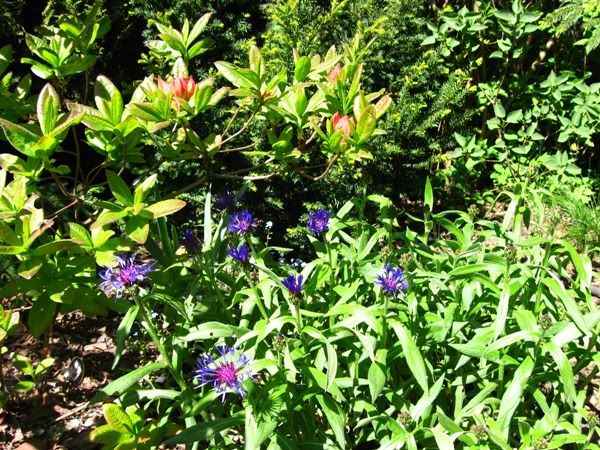 Centaurea Montana called Perennial Cornflower, Mountain Cornflower, Montane Knapweed or Mountain Bluet.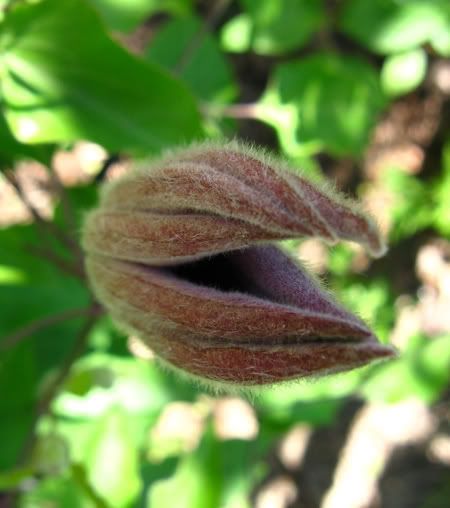 Clematis Omoshiro bought in the fall prepares surprise for me - as you can see looks interesting. there will be 4 flowers coming soon.
Euphorbia polychroma - dependable.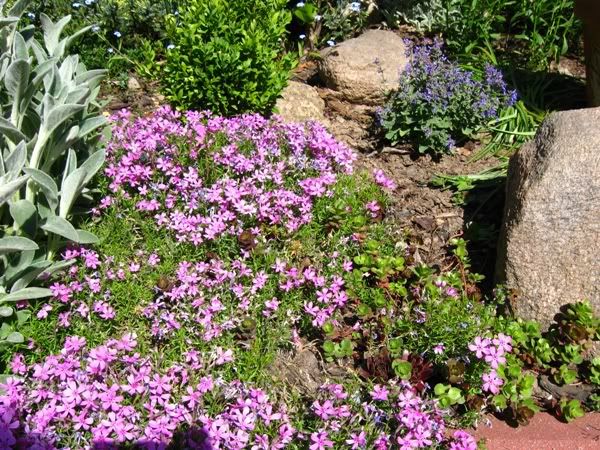 Flox subulata (Moss Phlox, Moss Pink, Mountain Phlox) ends blooming.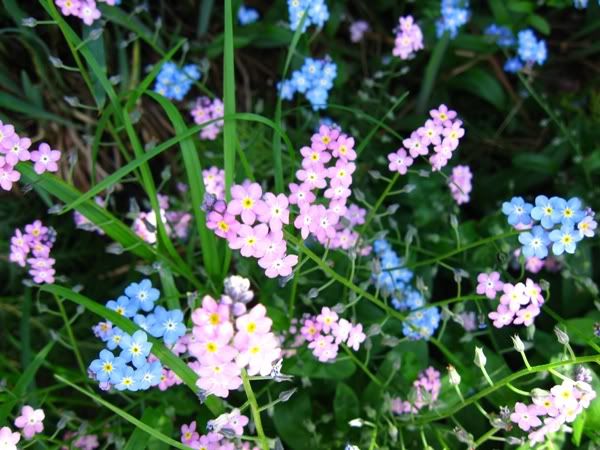 Forget-me-not in pink and blue.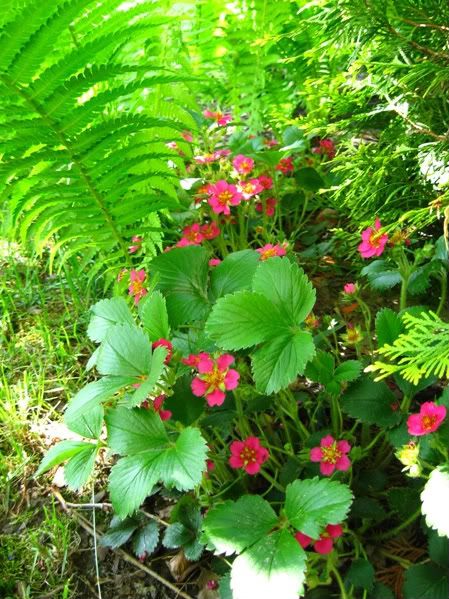 Fragaria hybride Dee Rose - evergreen and blooming sometimes even in December.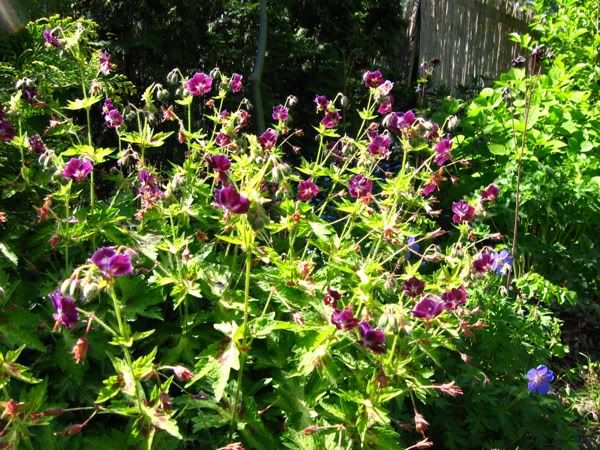 Geranium phaeum Spring Time.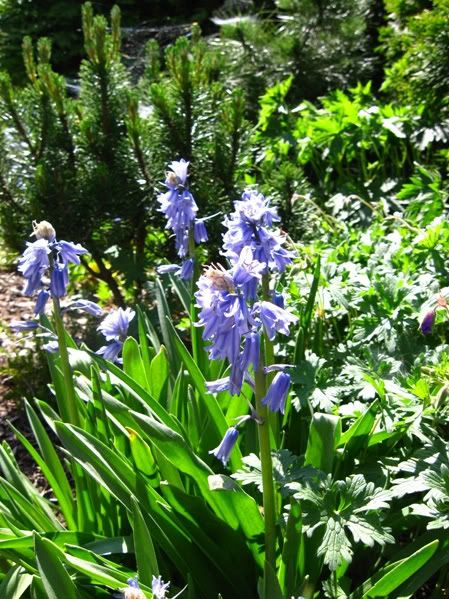 Hyacithoides hispanica (Spanish bluebell or Wood hyacinth) in pink and blue.
... then come latest tulips of the garden ....
and...
... Magnolia lilliflora Nigra ...
Paeonia suffruticosa - first flower ever is about to be open.....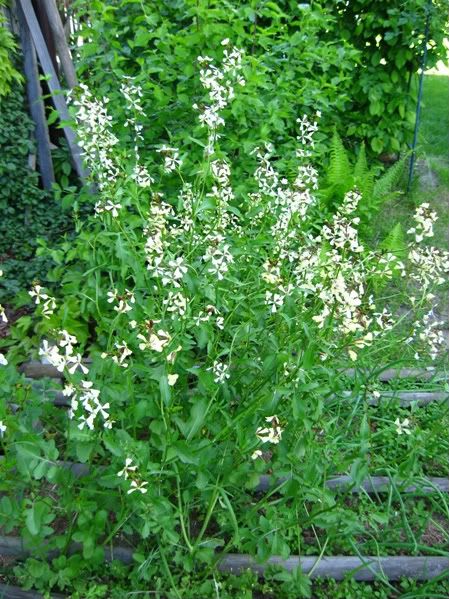 As you can see, in May even Rucola decided to bloom. I sew it in Novemebr and it overwintered well without any protection.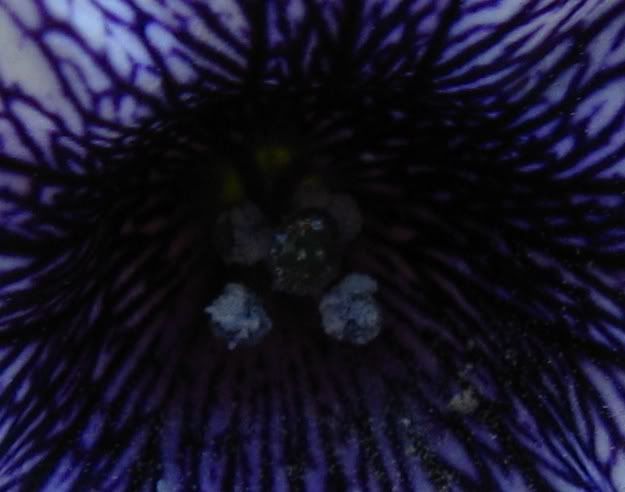 ... very dark private parts of light in color fragrant Surfinia.....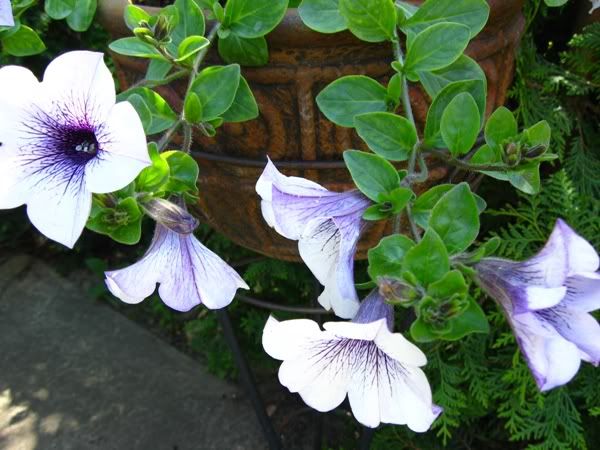 ... and surfinia herself ...
And pansies moved today from too shady place to sunny warm spot - I think they will like it.

This post is part of the tradition started by
Carol of May Dreams Gardens
. Every 15th of the month, garden bloggers all around the globe are posting pictures of the blooms in their gardens. So if you visit
May Dreams Gardens
, you can check what is going on current month in the gardens all over the globe. Anyone can participate. Just make a post and drop the link under GBBD post at Carol's blog.
BLOOMING FRIDAY