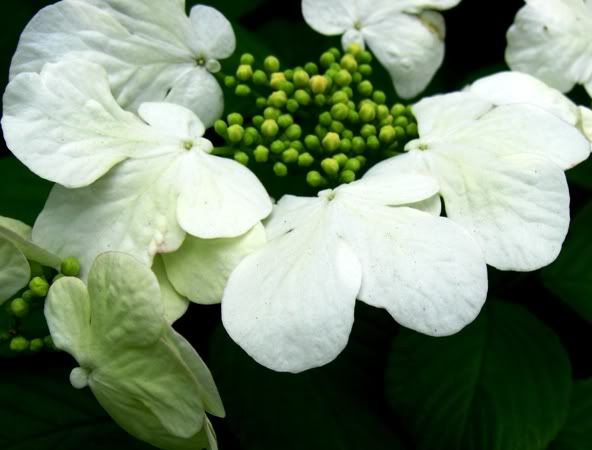 This Viburnum plicatum was planted 3 years ago as a 1 ft / 30 cm high plant - finally it decided to bloom for us....

Flowers of Viburnum plicatum "Cascade" are lasting long - already 3 weeks and still look fresh, without even a sign of fading...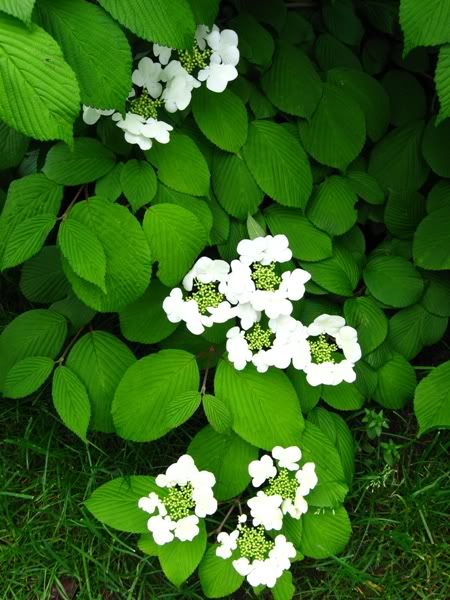 Flowers are sweet looking, white, not fragrant and on lower part of the shrub.

Possibly it has to be moved to different place so the full grace and size can be exposed, because it will reach the hight of 10 ft/ 3m, and width 12 ft / 3,5 m. This is very beautiful, low maintenance, deciduous shrub with cascading stems. You may plant it in polluted areas, at seashores and on the slope. Blooms late spring/early summer, hardiness: zone 4, it will grow great in partial shade and full sun as well. Tolerant to soil pH 4,5-7, prefers sandy loam to clay and doesn't need extra watering.