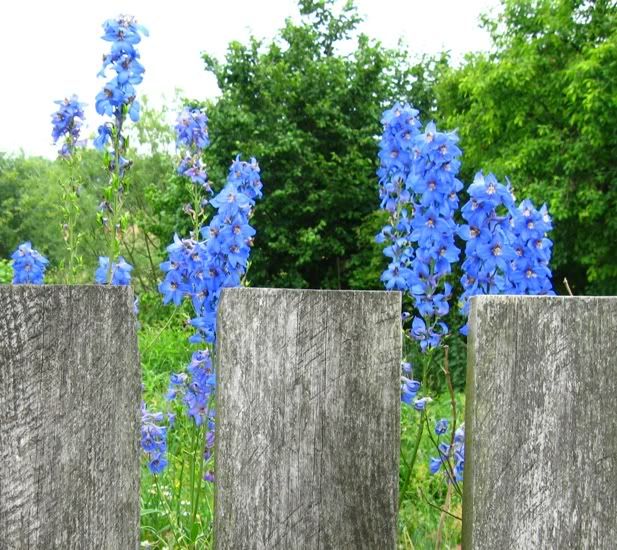 Nobody will deny the beauty of Mrs Larkspur.
Mr Picket Fence has subtle beauty, but this is known - men doesn't need to be beautiful, to be handsome. This is what one would say about Mr Picket Fence.
I will say more - he is harsh and simple in many regards, but doesn't he seem to be terribly romantic...
Is it surprising that Mrs Larkspur clings to him for good?
Ah... if only somebody would visit them and help Mrs Larkspur to prune the flowers after fading, she would bloom then once again this year.
She woudn't overgrow him at that time, but he would value this nice gesture - stereotypes, stereotypes...
These pictures were taken in the countryside of
Western Pomerania
in Poland last week, where I love to go in the summer.
I took plenty of pictures - would you like to see them?