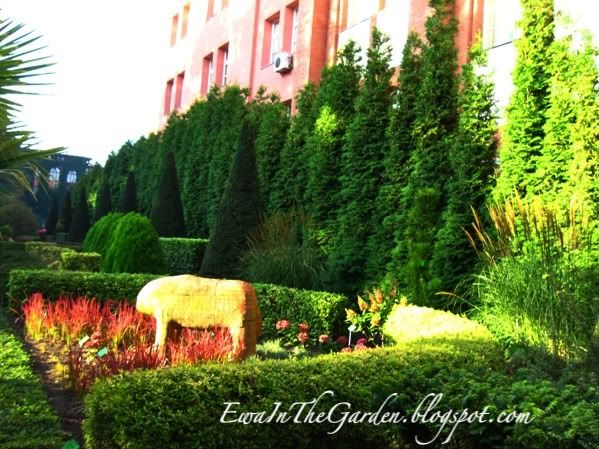 Today let me take you for virtual garden tour in Wroclaw Botanical Garden - one of the oldest botanical gardens in Poland. It was founded almost 200 years ago in 1811 as scientific institution of Wroclaw University. Garden area to admire is 7 ha, including 3300 m2 under glass, 11 500 number of species and varieties.
Its history says that in 1945 almost 50% of all trees were destroyed in one of the last WW2 battles. I can't imagine how much more beautiful it would be with double number of trees.
It is located almost in the center of the city, in the area of the city's fortifications and its oldest district,
Ostrow Tumski
, very easy to get there with public transportation. If you come to
Wroclaw
, don't miss this place.
I took tones of pictures while visited the garden last week, but to make it easier to digest I decided to make a selection of 25 most beautiful pictures showing sweetest places. Possibly I missed many of them, because after 4 hours walking, I looked, but I didn't see.
This collection of 25 beautiful pictures provides great inspiration for every gardener, so give me your hand and let's go...